Best WordPress Hosting: Convesio Is The Top Choice? 2023
Read Time: 17 minutes
FrontLook is free-to-read because of viewers like you. We receive a commission from any purchases made from links on our website.
In the ever-daunting search for the best WordPress hosting, Convesio rises above as a superior managed WordPress hosting provider choice for your WordPress site. They offer top-notch security features and performance optimization tools, and no matter the size of your WordPress sites or your level of experience, Convesio can provide the tools and features you need to take it to the next level. As a managed WordPress hosting provider, Convesio offers automated backups, scalability options, and competitive pricing plans – it's blatantly clear why so many people choose Convesio as the managed WordPress hosting provider to reach out to for WordPress hosting solutions for their WordPress host. This article aims to explain how when it comes to the best WordPress hosting services against other WordPress hosting providers, Convesio is one of the top-notch hosting services because of its services, pricing, and ease of use to get you started in just a few clicks.
Which Section Do You Want To Start At?
What Is Convesio?

Convesio WordPress Hosting is a managed hosting company and hosting platform designed specifically for WordPress websites that handle moderate to large eCommerce. It offers servers, high-performance hosting architecture, and advanced caching to ensure your site runs quickly and reliably. With Convesio, you get access to all the features of a traditional web host, plus additional benefits such as automatic updates, daily backups, and 24/7 customer support.
They also utilize WooCommerce for web hosting services for your eCommerce sites. Utilizing their specific cluster technology, Convesio boasts of being at the forefront of the next-generation WordPress hosting companies leaping forward to the modern day,
A big selling point is easy website deployment and auto-scaling using their WordPress cluster, which comes equipped with load balancers, a database cluster, and even a redundant file system. Among web hosting providers, a Convesio WordPress site is most suited to growing business because of this scalability and site speed to keep customers shopping. 
Most shared hosting sites do exactly that; share hosts on the same server. Convesio overcomes this with Docker containers that give you the same amount of dedicated server resources as a VPS would, but with the ability to quickly drum up new space or less space as needed. Against the same server hosting, this makes scalability far less glitchy and cumbersome.
Convesio's pricing plans are more expensive than plans such as Dreamhost or Siteground. This suits the service they offer, however, as Convesio is targeted more toward larger businesses that are averaging hundreds of users a day.  
If you are looking to run your store successfully, Convesio has different plans to offer depending on your size. The Starter plan is ideal for small business owners who need basic functionality while the Pro plan is better suited for medium-sized businesses with more complex needs such as custom plugins or themes.
The Business plan provides users with premium features including staging environments that allow you to test out changes before they go live on your website without affecting its performance. Additionally, all plans come with built-in CDN services which help speed up page loading times by serving content from geographically distributed locations around the world simultaneously.
But we will go into more detail about that soon!
Overall, Convesio offers an excellent managed WordPress hosting service for your digital storefront that is already gathering traction. To help you find your solution for the best WordPress hosting, Convesio offers dependable, safeguarded hosting for your website, allowing you to rest easy knowing that your site is consistently running.
---
Still On The Fence? Here's Why You Should Choose Convesio for WordPress Hosting
Convesio is a managed WordPress hosting provider that offers fast, secure, and reliable hosting solutions for website marketers. As a WordPress host, it is one of the most popular services on the market due to its comprehensive features, high-performance architecture, and competitive pricing plans. When you are properly searching for the best WordPress hosting, Convesio has what you need to have confidence in your WordPress sites.
Security Features To Keep Your Site Safe:
To help itself stand out as a leading solution for best WordPress hosting, Convesio loads your account with advanced security measures so your data will be safe from malicious attacks or other potential threats. Their servers are protected by multiple layers of firewalls, while their support team actively monitors all traffic every day of the week, 24/7, to detect any suspicious activity. Convesio offers daily backups of all files as a precautionary measure, so in the event that something goes awry, you can restore any lost parts of your WordPress site quickly.
Scalability Options For Traffic Spikes:
If you need more resources for managing web pages as it grows over time, then Convesio comes equipped with reliable scalability options for your WordPress sites. Convesio provides a range of packages that can be adjusted to accommodate varying levels of storage and bandwidth requirements, so you don't have to change providers as your website grows. Their WordPress cluster works as a simple pre-built solution that makes your website instantly optimized for auto-scaling, provides high site speed, and utilizes a database cluster for ease of use. To hold the best managed WordPress hosting crown, Convesio has to be among the other hosting providers with a claim to fame, and scalability ranks high here.
Flexible Pricing For Your Budget:
Another great thing about choosing Convesio as your WordPress hosting company is that they have flexible pricing plans which make them accessible for everyone regardless of budget size or project requirements. Every plan comes with auto-scaling, so there is little to worry about if you need an upgrade.
Choosing Convesio for WordPress hosting ensures you get the best site speed performance and reliability, making it a great choice for website owners. With its advanced security features, Convesio makes sure your site is secure from malicious threats.
Convesio Key Points:

Convesio is an excellent choice for managed WordPress hosting, offering advanced security features, auto-scaling, automated backups, disaster recovery solutions as well as scalable packages to suit all budgets. They are flexible if you need something affordable.
---
Security Features of Convesio: A More In-Depth Peek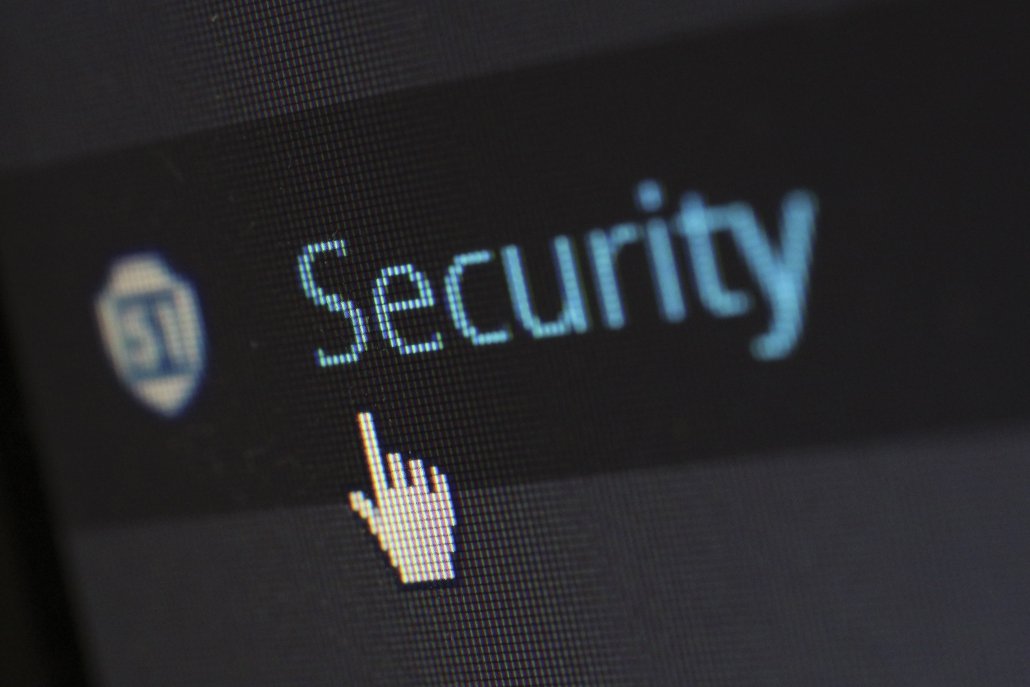 Convesio WordPress Hosting aims as a hosting provider to make its users feel as secure as possible in their WordPress sites. They provide a range of security measures to safeguard your WordPress site, such as utilizing numerous servers, firewalls, the ability for configuring frontend security plugins, malware scans, and DDoS protection.
Firewall Protection:
Convesio's advanced firewall protection comes bundled with its managed WordPress hosting service. It protects WordPress users against unauthorized access by monitoring traffic and blocking any suspicious activity before it reaches the server. Additionally, it blocks malicious IP addresses from accessing your site so hackers cannot gain entry or damage your data.
Malware Scanning:
To further protect your WordPress website from potential threats such as viruses or worms, Convesio offers malware scanning services to detect any malicious code on the server or within files stored on the server. These scans are conducted regularly to ensure all areas of the system are checked for any signs of infection or compromise.
DDoS Protection:
Convesio has implemented sophisticated DDoS protection measures to safeguard its servers from attacks. Its detection system keeps a keen eye on incoming requests, while the mitigation techniques swiftly block any suspicious activity matching criteria that may point to an attempted attack.
Automated Backups and Disaster Recovery
Automated backups and disaster recovery solutions are essential when selecting the best WordPress hosting provider for your WordPress website. Convesio provides a reliable suite of features to safeguard your data and keep your website running in the event of an emergency, including a redundant file system and automated backup solutions that can be quickly configured for daily or weekly backups.
Convesio's automated backup system is straightforward to set up and can be scheduled for either daily or weekly backups, thus guaranteeing that you have a recent copy of your website kept away from the original site so it can be rapidly restored if necessary. This ensures that you always have a recent version of your website stored off-site so you can quickly restore it if needed.
Authentication and SSL
Convesio provides secure access to their servers with two-factor authentication, ensuring only approved personnel can gain entry and view sensitive data of your WordPress site. Additionally, their hosting plans come with built-in SSL certificates which encrypt all data sent between the user's browser and the web server making sure that confidential information stays safe from prying eyes.
Overall, in your quest for the best WordPress Hosting, Convesio presents an excellent solution for those looking for reliable managed WordPress hosting with plenty of security features included at competitive prices – perfect for peace of mind that your WordPress site is safe from any potential disasters whether you're just starting out or already managing multiple sites.
Convesio Security Key Points:

Convesio WordPress Hosting offers advanced protection against malicious attacks with its firewalls, malware scanning, and DDoS prevention services that come bundled with all their plans.
---
Run Your Site At It's Peak: Performance Optimization With Convesio
Website performance optimization is essential for website marketers and managed WordPress hosting, and Convesio WordPress hosting offers a wide range of features to help you get the most out of your site. With Convesio's performance optimization tools, you can ensure that your website performance includes quick and efficient loading to provide visitors with an optimal experience for the best, managed WordPress hosting experience.
To maximize its position as a leading contender in the best WordPress hosting, Convesio provides dedicated resources for each account on its platform. This means that you don't have to worry about other sites affecting your performance or vice versa; all the resources allocated to your account are exclusively yours. In addition, they use advanced caching technology such as Memcached and Redis which helps speed up page loading times significantly by storing data in memory instead of having to fetch it from disk every time a page is requested.
For even more performance optimization benefits, Convesio hosting also offers built-in support for CDN (Content Delivery Network) services like Cloudflare and StackPath. These networks store static content such as images and videos on servers located around the world so that users can access them faster from wherever they're located – resulting in improved loading speeds across multiple locations worldwide.
For an extra boost to performance optimization, Convesio hosting has implemented a number of server-level optimizations such as GZIP compression (which shrinks file sizes before transmission HTTP/2 protocol, allowing for simultaneous downloading of assets), image lazy loading that only fetches images when necessary, minification of HTML/CSS/JS files for smaller disk space requirements, and automatic database indexing to maximize query efficiency. All these are designed to ensure pages load quickly regardless of user location or device.
Finally, if you ever need assistance tuning up your setup or optimizing specific areas of your website's performance – be it frontend or backend related – their team is always available 24/7 via live chat and email ticketing system to provide helpful advice whenever necessary.
Performance optimization with Convesio has enabled website marketers to maximize their online presence and increase their ROI. Automated backups and disaster recovery strategies offer an additional layer of protection, guaranteeing that your website is running optimally even in the face of unforeseen circumstances.
Convesio Performance Optimization Key Points:

Convesio WordPress software offers dedicated resources, advanced caching technologies, and built-in CDN support to ensure maximum performance optimization for website marketers. With server-level optimizations such as GZIP compression and minification of HTMLCSSJS files plus a 24/7 customer service team ready to help, Convesio is the go-to choice for savvy webmasters looking to get the most bang for their buck.
---
Growth In Your Future? Scalability Options With Convesio
Convesio WordPress hosting also offers users auto-scaling for their website to quickly and easily adjust if there is a case of a sudden website traffic increase. When you choose Convesio as your WordPress hosting provider, you and all users can take advantage of a large number of servers, high-performance hosting architecture, and well-known hosting sites like Google Cloud for maximum performance.
Convesio WordPress Hosting offers its scalability services over several different available plans depending on your needs. Those requiring additional resources can opt for the higher-tier plans that come with no extra charge and offer more storage or bandwidth. Additionally, they offer VPS (Virtual Private Server) hosting as well as shared and dedicated server options for those who require more power or flexibility from their web host.
To manage traffic, the plans come with high-performance load balancer containers. The load balancer containers are managed by Convesio experts to make sure that your site's scalability stays a notch above other WordPress hosting solutions.
Docker containers are the secret to keeping scalability seamless and strong. Docker containers are known to perform much better than usual VPS hosting due to being able to separate the parts of your website and deploy them as individual containers. Each part of your site is hosted from separate Docker containers, creating an easier system to scale up or down. Naturally, Docker containers are integrated into WordPress so you can manage everything from one spot. Utilizing Docker containers is very expensive, however, which reflects in the price of Convesio.
Overall, Convesio WordPress Hosting offers great scalability options that allow users to customize their site according to their specific needs without sacrificing quality or performance. Whether you're looking for shared hosting services with plenty of features or something more robust like VPS or dedicated server solutions, Convesio offers an array of scalability options, making it a great choice for businesses that need to grow quickly.
Top Convesio Scalability Points:

Convesio WordPress hosting providers gives plenty of scalability options to choose from. Their robust plans offer unlimited storage space and bandwidth along with high-performance hosting architecture.
---
Higher Budget For Higher Sales: Pricing Plans for Convesio
Convesio offers a range of WordPress hosting plans for users to choose from, depending on their needs. The pricing is separated by levels 1-7, where 1 is Starter, 2-4 is Business and Enterprise is any level any plan 5 or higher, It should be important to note that each plan covers only one WordPress website, similar to other WordPress hosting providers.
Each plan is set with the baseline of a 99.9% uptime, access to Google Cloud, Cloudflare CDN, Advanced Security, malware protection, free basic migrations, and chat/ticket support.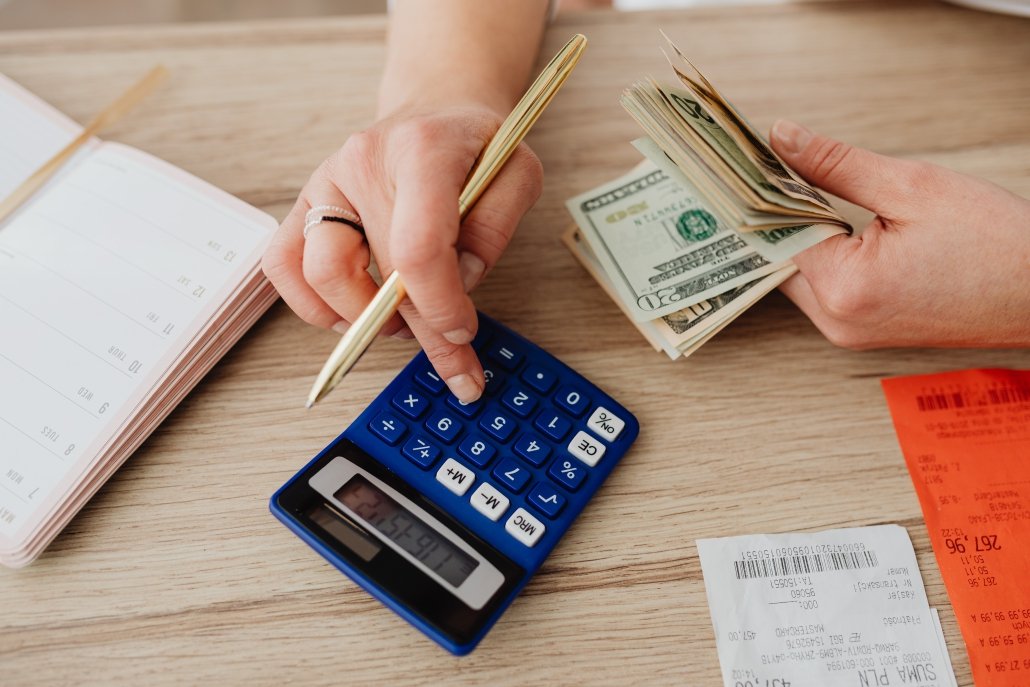 Starter Plan
Their Starter plan is ideal for those looking to get their feet wet with Convesio's scalable websites or with a smaller business in mind. It is $50/month for the service with no setup fee, and even includes a free trial.
It is the baseline plan with basic specs, offering 5GB SSD space, 2 vCPU, 512MB of memory, 50GB of bandwidth, 4 PHP Workers, and a shared database with 1GB. If your website has roughly 25,000 products and 30,000 pageviews, this would be the best point, to begin with. However, auto-scaling is not included.
Business Level 3 Plan
The most popular level is Business Level 3, which is built for moderate-to-large businesses. In addition to the baseline features, Business Level 3 also includes White Glove Migration, Priority Slack Support, Redis with Relay, Managed Scaling, Auto-Scaling, Object Cache Pro, and Cloudflare Enterprise. All this comes to a total of $200/month for use.
The specs are more advanced and geared for 10-100 concurrent users/50k products or less. The plan has 10GB SSD space, 4 vCPU, 2GB of memory, 100GB of bandwidth, 16 PHP Workers, and a shared database with 5GB. All of this also comes with no setup fee, considering the size is still reasonable for Convesio to handle.
Enterprise Level 5 Plan
One of the higher, Enterprise-level plans is Level 5, which is for sites that reliably receive 5000 or less orders a month, 100,000 products or less, and 500 or more concurrent users. Unlike the previous tiers, this plan has a mandatory $1,000 setup fee due to the scale of it's ability.
In addition to the features of the previous plans, Enterprise Level 5 also is bundled with Load Testing, New Relic Consulting, Code Reviews, a Dedicated Account Manager, Quarterly Business Reviews, and Performance Optimization.
The specs reach even further, with 50GB SSD space, 16 vCPU, 16GB of memory, 750GB of bandwidth, Custom PHP Workers, and a shared database with 20GB. The price is $1000/month, so it's not ideal for individual use.
Key Convesio Pricing Takeaway:

Convesio offers plans from level 1-7, with the Starter Plan best for beginning businesses, and has plans high enough to cover full enterprise operations. They start at $50 and can be priced higher (up to $2,400) for enterprise-level services.  
---
Alternative Web Hosting Options to Convesio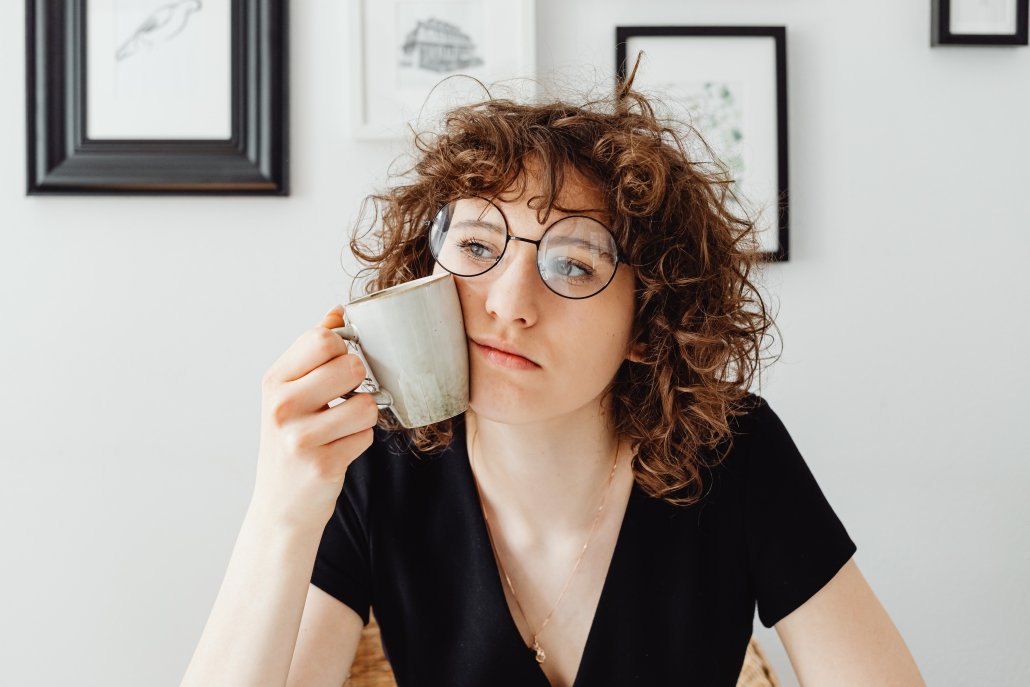 Although true to its role as a title-holder for best WordPress hosting, Convesio WordPress hosting pros may not suit everybody's best WordPress hosting needs. Different WordPress hosting companies exist to fill the void where Convesio hosting may fall short (for example, the emphasis on auto-scaling might not appeal to non-eCommerce sites). Below is a short list of other managed WordPress hosting providers that are popularly chosen by traditional web hosting companies. 
WPX Hosting
Founded in 2013, WPX is an independent hosting company that has made a name for itself by offering hosting solutions for small to larger businesses. Their aim is to maximize SEO and offer site migration services at little-to-no hassle for their users. 
Their plans begin at $20.83/month and come with access to 5 websites, 15GB of storage, 200GB of bandwidth, free site support/optimization, a 99.95% uptime guarantee, and free service if your website goes offline. Their higher-end plans can have up to 35 websites and are offered at $83.24/month.
WPX is the best alternative if you're looking to host more than one eCommerce site
Hostinger
Hostinger is a popular hosting alternative that leans more on the cheaper side in comparison to Convesio. They offer Web Hosting, VPS Hosting, a site builder, and various professional services that don't cost nearly as much as other plans. 
Built for smaller or medium websites, Hostinger has three main hosting tiers: Single, Premium, and Business, starting as low as $1.99/month.
Hostinger is less made for eCommerce and more for the main business website for whatever you need.
WP Engine
WP Engine is another widely-used managed WordPress hosting provider renowned for its reliable uptime for your WordPress site at an affordable price. They also offer top-notch security measures, and automated backup/disaster recovery solutions to ensure that WordPress users will have their managed WordPress sites remain secure and running efficiently even during unexpected events. 
To develop reliable WordPress sites, WP Engine provides access to Docker containers technology and tight frontend security plugins to make the process easier for the users.
Overall Picture For Hosting Choice:

Before making a commitment to any particular service, it is important to weigh the pros and cons of each alternative WordPress host provider.

Convesio's hosting pros are largely in the features and servers for the most optimized managed WordPress hosting experience, but it does come at a high cost for your managed WordPress website. Although what you pay qualifies it for the position of best WordPress hosting, Convesio may not be as accessible to others for what it is worth.

Ultimately, selecting the right provider requires careful consideration of each option before settling on a choice.
---
Conclusion: Is Convesio Right For You?
Convesio is an excellent choice for WordPress hosting, offering a range of features and benefits that make it one of the best WordPress hosting options available. With powerful security features, performance optimization tools, automated backups, disaster recovery features, and even scalability options – all at competitive pricing plans – Convesio provides everything your WordPress site needs to get up and running quickly without compromising on quality or reliability.
Take the hassle out of website building and web hosting with Convesio. Their cutting-edge digital marketing techniques will help you stay ahead in an ever-evolving online world.
---
FAQs
What is Convesio?
Convesio is a managed hosting platform specifically designed to meet the needs of WordPress websites and applications.
It provides users with an easy-to-use interface, powerful server resources, and reliable support services that make it ideal for website owners who want to get their sites up and running quickly without having to worry about technical details or maintenance tasks.
The platform also includes features such as automated backups, one-click staging environments, automatic updates, and more.
How Does Convesio Work?
Convesio works by providing users with access to high-performance servers which are optimized for WordPress websites and applications.
This allows them to take advantage of faster loading times and improved security measures compared to traditional web hosting solutions.
Additionally, the platform offers a range of tools that make it easier for users to manage their sites including automated backups, one-click staging environments, automatic updates, malware scanning, and removal services. All of these are accessed from an intuitive user interface that makes managing your site simple even if you're not tech-savvy.
What Are the Benefits of Using Convesio for WordPress Hosting?
One of the chief benefits of Convesio's web hosting service is that regardless of the time of day, Conveiso offers 24/7 customer service support for your WordPress website.
Convesio's web hosting comes with a wide range of features such as optimized server architecture for faster loading speeds, enhanced security measures, automated backups, one-click staging environment setup, automatic updates, and even malware scanning and removal services. Everything is packaged and presented in a way that is built to be easy to use which makes managing your site easier and more efficient.
Which WordPress hosting provider is best for WordPress?
The best WordPress hosting provider for WordPress depends on the individual needs of a website. Generally, it is advisable to select a host that ensures dependable uptime and operation, secure servers, comprehensive customer service, and a control panel that matches your level of expertise. Popular choices include Bluehost, DreamHost, SiteGround, WP Engine, and Flywheel. Ultimately you should select the option that best meets your budget while still providing quality service with all necessary features included.

---
https://frontlook.com/wp-content/uploads/2023/03/convesio-banner-scaled.jpg
1089
2560
David Pfeiffer
https://frontlook.com/wp-content/uploads/2023/01/FLLogo156x110.png
David Pfeiffer
2023-03-08 07:13:45
2023-03-16 14:24:24
Best WordPress Hosting: Convesio Is The Top Choice? 2023