Stuck On Web Hosting Choices? Here Are The Best Bluehost Alternatives 2023
Read Time: 19 minutes
FrontLook is free-to-read because of viewers like you. We receive a commission from any purchases made from links on our website.
Have you been checking out or using Bluehost, but realized it isn't for you? With so many web hosting options available, it can be difficult to choose the right one. Whether you're seeking enterprise-level performance or affordable web hosting solutions, there is a plethora of options to pick from in this list of top Bluehost alternatives. Although Bluehost has its own unique and useful attributes, we will explore how Liquid Web, Hostgator, Kinsta, WP Engine, SiteGround, Dreamhost, and Hostinger all make excellent replacements when considering a switch. We'll also cover some frequently asked questions about these top-tier alternatives that will help you decide which is best suited for your website needs.
Which Section Do You Want To Read?
What Is Bluehost?
Bluehost is a web hosting platform that has been providing reliable service since 2003 and is one of the world's most popular web hosting companies. The primary services they offer are Shared, VPS, and Dedicated Hosting plans.
Shared Hosting plans are ideal for those who want to get their website up and running quickly without the worry of technical details or server maintenance. Bluehost offers several different types of shared hosting plans, including Basic, Plus, Prime, Pro, and WordPress Hosting plans. Each plan comes with unlimited storage space and bandwidth, as well as one free domain name registration for one year. Additionally, all plans come with cPanel control panel access to more easily manage your website from one place.
VPS (Virtual Private Server) hosting is a more advanced type of web hosting that allows you to have complete control over your own virtual server environment. With Bluehost's plans, you can choose between Linux or Windows operating systems and even customize your RAM allocation (depending on how much power you need for your site's performance needs). You also get root access so you can install custom software if needed for specific applications or scripts on your website such as forums or shopping carts.
Dedicated server hosting is best suited for larger websites that require more resources than what shared or VPS servers provide, but also less than the full capabilities of a cloud-based solution like AWS (Amazon Web Services). Dedicated server hosting provides users with greater flexibility when it comes to managing their sites because they have full control over their own hardware environment instead of sharing resources like they would in a shared environment. Bluehost's dedicated server packages include options ranging from 4GB RAM/500GB HDD all the way up to 16GB RAM/2TB HDD configurations depending on how powerful you need your site's performance to be.
Overall, Bluehost offers an array of features designed specifically for both beginners just getting started online and experienced developers alike who may require more advanced solutions such as VPS or Dedicated Servers. The power their service offers is their competitive edge over other services, like Dreamhost. Their customer support team is available 24/7 via phone, email, live chat, ticket system, knowledge base articles, and tutorials to ensure any issue can be resolved quickly and efficiently no matter what time zone you are located in.
Quick Bluehost Summary

Bluehost offers a variety of hosting plans to suit any user's needs, from shared hosting for beginners to more advanced VPS and Dedicated Server Hosting. All packages come with unlimited storage space and bandwidth as well as 24/7 customer support.
---
Why Choose Bluehost Alternatives?
When it comes to web hosting, Bluehost is a popular choice. However, there are many other options available that may be better suited for your needs. Here are some of the reasons why you should consider Bluehost alternatives:
Better Customer Service:
Many Bluehost alternatives offer more comprehensive customer service than Bluehost does. For example, Liquid Web provides 24/7 support with no wait times and Kinsta offers one-on-one technical assistance from their WordPress experts.
More Features:
Bluehost alternatives often have more features than what's offered by Bluehost. WP Engine has built-in caching and automated backups while Hostgator allows you to create unlimited websites on one account, and SiteGround provides free Cloudflare CDN integration, which can help improve website performance significantly.
Better Pricing:
Most Bluehost alternatives provide better pricing plans than those offered by Bluehost as well as discounts for longer-term contracts or special promotional deals like free domain name registration or SSL certificates included in the plan price.
Choosing Bluehost alternatives can provide website marketers with more powerful features, improved performance, and greater reliability. Liquid Web is a great choice for those looking for strong Bluehost alternatives.
---
Liquid Web Is A Powerful Alternative to Bluehost
Liquid Web is a powerful service for those looking for Bluehost alternatives, offering website marketers an array of features and benefits. With managed WordPress hosting, cloud hosting, VPS hosting, and dedicated servers available for purchase at competitive prices, Liquid Web has something for everyone. Plus, the company offers 24/7 customer support with every plan and a 30-day money-back guarantee so you can be sure that your investment is safe.
Managed WordPress Hosting:
Liquid Web's managed WordPress hosting plans are designed to provide fast loading times and secure websites with automatic updates. The plans come with unlimited storage space as well as free SSL certificates for added security. Additionally, all plans include daily backups and malware scanning to keep your site safe from malicious attacks.
Cloud Hosting:
Cloud hosting provides scalability without sacrificing performance or reliability. Liquid Web's cloud solutions are powered by high-performance SSDs (solid state drives) which offer faster speeds than traditional hard drives while also being more reliable in terms of uptime and data protection. The platform also includes built-in redundancy, which ensures that if one server fails another will take its place automatically – meaning no downtime or lost data due to hardware failure or other issues.
VPS Hosting:
Virtual Private Servers (VPS) provide users with their own virtual environment on shared hardware resources within a larger server network infrastructure – allowing them to customize their setup according to their needs without having to invest in expensive dedicated servers upfront. Liquid Web's VPS packages come with root access so you can install any software you need as well as manage files easily through the cPanel interface included in each package.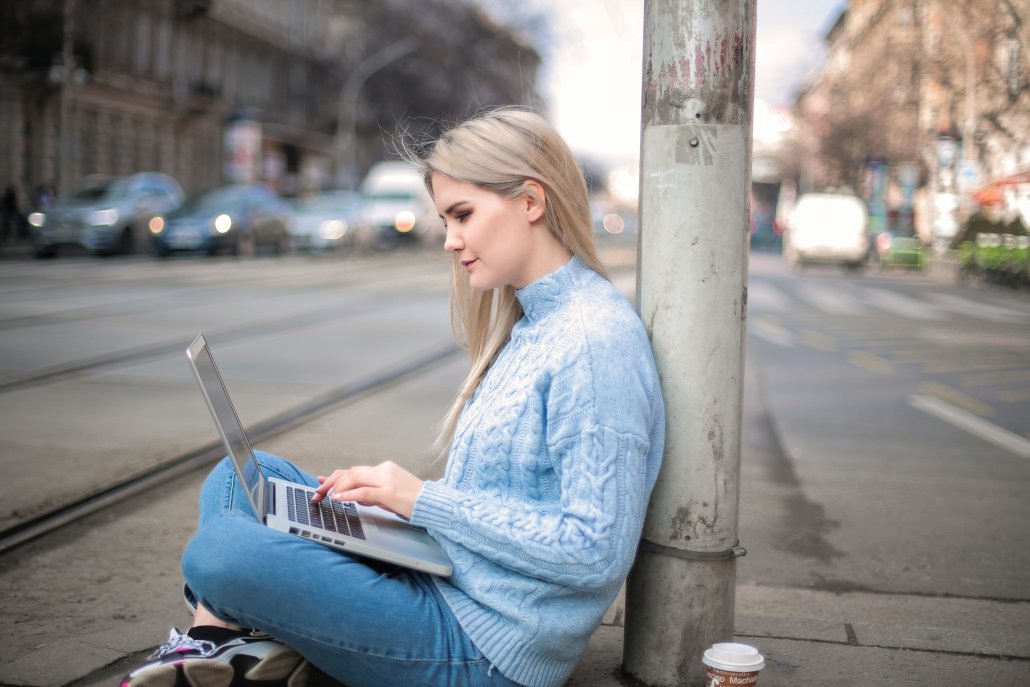 Dedicated Servers:
Dedicated servers offer maximum power and flexibility when it comes to web hosting service needs by giving users complete control over how they configure their environment. This includes choice of operating system (Linux or Windows) and even memory size. All of Liquid Webs' dedicated server packages come preconfigured with RAID 1 disk mirroring technology which helps protect against data loss due to unexpected hardware failures. In addition, full root access is provided for a fully customizable setup. Their speed keeps them on par with more specialized competitors, like SiteGround.
Customers are backed by 24/7 customer support from experienced technicians who are always ready to help out in the case of any unexpected issues. Additionally, there is the added bonus of a 30-day money-back guarantee in case the dedicated servers don't work out as the customer may have hoped.
Liquid Web, like Hostinger, works great as one of the many Bluehost alternatives for those looking for more power and control in their website hosting. With the right plan, users can expect top-notch performance and security – perfect for businesses that need reliable web hosting service solutions.
Top Liquid Web Points:

Liquid Web is a great option in Bluehost alternatives by offering website marketers features such as managed WordPress hosting, cloud hosting, VPS hosting, and dedicated servers with 24/7 customer support and a 30-day money-back guarantee.
---
Need Something Tried and True? Dreamhost Is A Popular Choice
Dreamhost is a fairly typical competitor and Bluehost alternative that has been around since 1997. They offer a wide range of services including shared hosting, managed WordPress hosting, VPS hosting, dedicated servers, and one free domain name registration.
Dreamhost's shared plans are ideal for small businesses or individuals who want to get their website up and running quickly on a budget.
Features:
Dreamhost has an impressive array of hosting features, such as unlimited storage space, unmetered bandwidth, free SSL, one-click installation for WordPress and Joomla!, 24/7 access to the support team via phone or chat, and even daily backups of your data stored in multiple data centers around the world for extra security.
Additionally, they offer easy scalability so you can upgrade your plan when needed without any hassle.
Plans:
For Shared Plans, Dreamhost has three selections – Starter ($2.59/month), Unlimited ($5.95/month), and Pro ($13.75/month). Additionally, there is VPS Hosting and Dedicated Hosting plans, starting respectively at $15/month and $149/month
The Starter plan is great for beginners who need basic features, while the Unlimited plan includes additional features like unlimited email accounts with spam protection. The Pro plan adds even more advanced features, and tacks on priority technical support response times within 30 minutes or less during business hours.
Advantages:
One major advantage that Dreamhost offers over other web hosts is its uptime guarantee – they promise 99% uptime throughout each month so you can be sure that your website will always be available online no matter what time it is!
They also provide generous discounts if you pay annually instead of monthly billing options – this could save you up to 40% off your total bill depending on which type of service you choose!
Their main draw is their easy-to-use system and layout that is available from their basic plan all the way to their more advanced services.
Top Dreamhost Points:

The Shared Plans are ideal for small businesses or individuals, offer a 99% uptime gurantee, free security, 24/7 support and is most well known for it's user friendly layout and system for users newer to web hosting.
---
WP Engine Provides Enterprise Level Performance

WP Engine is a powerful web hosting service for websites with high traffic or complex applications. It provides enterprise-level performance and features, along with 24/7 customer support and free migrations from other hosts like Bluehost. Their platform offers scalability, reliability, security, and speed to ensure your website runs smoothly no matter how much traffic it receives.
WP Engine's server architecture is designed to provide maximum uptime and stability for websites that require more than just basic shared hosting services. Its servers are optimized for WordPress websites but can also handle other popular content management systems such as Drupal and Joomla. The platform also includes built-in caching technology to improve page loading times even further.
Security and Backup
For added security, WP Engine has implemented measures such as two-factor authentication (2FA) which requires users to enter a code sent via text message in order to access their account; this helps protect against unauthorized access attempts by hackers or malicious software programs. The company also utilizes an advanced firewall system that monitors incoming requests in real-time so any suspicious activity can be blocked before it ever reaches the server itself.
WP Engine also provides customers with daily backups of their data, which is stored on its servers so they can quickly restore lost files if needed. This is integral to preventing the loss of important information due to hardware failure or malicious attacks on your site's infrastructure. Furthermore, their team of experts offers assistance with setting up SSL certificates, which encrypt all communication between visitors' browsers and your website to make sure any sensitive data remains secure while being transmitted over the internet.
Finally, WP Engine makes migrating from another host easy by providing free website migration of existing sites onto its own platform – allowing you to take advantage of all the benefits offered without having to go through the hassle of manually transferring everything yourself.
Top WP Engine Points:

WP Engine provides enterprise-level performance and features, such as two-factor authentication (2FA), advanced firewall protection, daily backups, and free migrations from other hosts. It is an ideal choice from the pick of Bluehost alternatives, especially for websites with high traffic or complex applications.
---
Need Managed WordPress Hosting? Kinsta Is Here To Help

Kinsta is a hosting provider specializing in managed WordPress Hosting. They offer reliable uptime and fast loading times for your website or blog. It provides 24/7 support for its users, free website migration from other hosts like Bluehost or Dreamhost, and an easy-to-use control panel. Kinsta's servers are powered by the Google Cloud Platform which ensures the highest level of performance and security.
Features and Web Hosting Plans
Kinsta's plans include advanced features such as automatic backups, staging environments, PHP 7 compatibility, SSH access, server-level caching with Memcached & Redis integration, and even automated malware scanning/removal tools. These features make it easier to manage your WordPress site without having to worry about technical issues or downtime.
In terms of pricing plans, Kinsta has three different options: Starter ($30/month), Pro ($60/month), and Business ($100/month). The starter plan is suitable for small websites while the Pro plan can handle medium-sized sites that can handle up to 10 million monthly visits. The business plan is designed for large sites with up to 30 million monthly visits. All plans come with unlimited data transfer, so you don't have to worry about going over any limits when traffic spikes occur on your site.
All plans include free SSL certificates, similar to WP Engine, which help improve search engine rankings as well as provide secure connections between users' browsers and your website itself making it more difficult for hackers attempting to gain access to sensitive areas.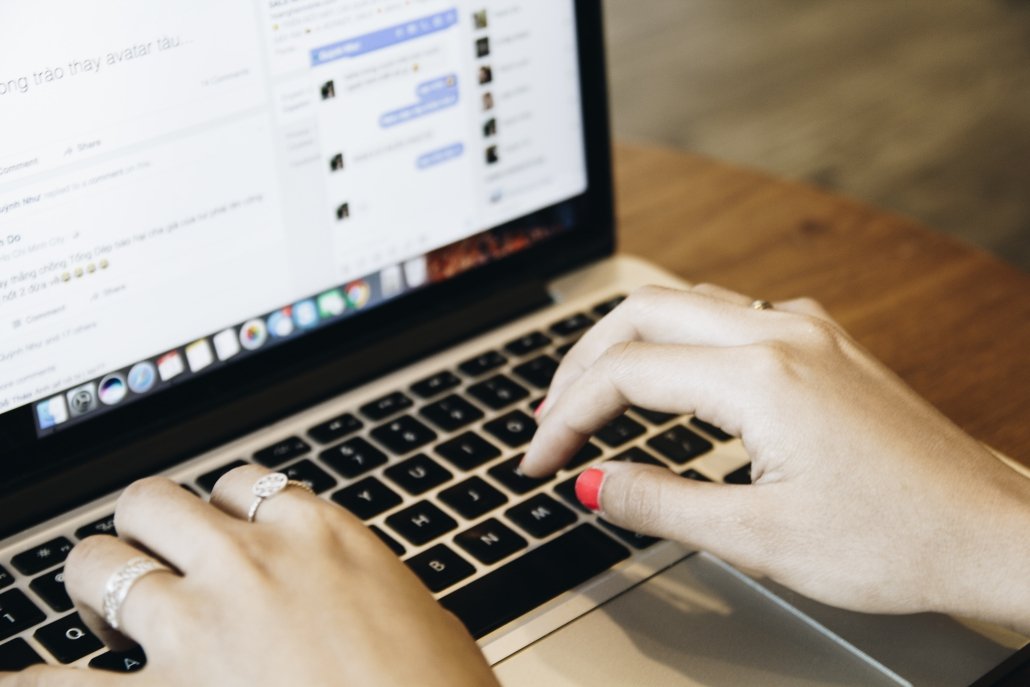 Cloud Advantages
Kinsta offers a number of advantages compared to other hosting providers, primarily due to its use of Google Cloud Platform technology combined with its own custom stack built on top of it. This includes the Nginx web server and MariaDB database engine, both of which are optimized specifically for WordPress sites running on the platform. As such, Kinsta's websites can handle high bursts in traffic without any significant impact on performance because there are no shared resources between the server and the engine. This contrasts traditional shared hosting solutions where one user's resource usage can affect another user's website negatively if they're both hosted on the same server node.
The Gist Of It
Overall, Kinsta provides an excellent solution for anyone looking for reliable managed WordPress hosting at an affordable price point while still getting access to powerful features such as automatic backups and staging environments. In addition, high levels of security are provided by Google Cloud Platform technology for use under the hood, all on top of 24/7 customer service when help is needed to set anything up correctly. All these factors make Kinsta a great choice regardless of whether you're running a small personal blog or managing multiple large-scale projects that require maximum uptime guarantees backed by solid infrastructure.
Top Kinsta Points:

Kinsta is an excellent managed WordPress hosting provider offering reliable uptime, fast loading times, 24/7 support, and advanced features such as automatic backups, staging environments, and server-level caching. It also provides three different pricing plans for small to large websites at an affordable price point.
---
Hostgator Is Affordable Web Hosting For Everyone

Hostgator offers cheap hosting plans and reliable solutions for businesses of all sizes as a great alternate to Bluehost or even Dreamhost. With plans starting at just $2.75 per month, it is easy to get your website up and running without breaking the bank. Plus, with their 45-day money-back guarantee, you can be sure that you're getting the best deal possible.
Hostgator also provides excellent customer service to ensure its users that any issues or questions will be taken care of quickly and efficiently. They offer 24/7 live chat support as well as email ticketing systems so they are available even in the dead of night. Additionally, Hostgator has an extensive knowledge base full of helpful tutorials and FAQs to help answer common questions about setting up your site or troubleshooting any technical problems you may encounter along the way.
Features-wise, Hostgator offers everything from shared hosting packages to dedicated servers depending on your needs. Their shared hosting plans come with unlimited disk space and unlimited bandwidth, plus a free SSL certificate for added security measures. Their VPS plans give users more control over resources such as RAM and CPU cores for better performance optimization if needed.
For larger businesses looking for enterprise-level services, they also have managed WordPress hosting packages which include automatic updates and daily backups in addition to other premium features, like staging environments for testing out new ideas before going live.
Overall, Hostgator is a great option if you're looking for an affordable yet reliable web host solution that won't break the bank but still provides quality services backed by excellent customer service when needed most – making it one of the top alternatives to Bluehost.
Top Hostgator Points:

Hostgator offers reliable web hosting solutions with unlimited disk space and bandwidth, free SSL certificates, 24/7 customer support, and managed WordPress hosting packages.
---
Have A Need For Speed? Siteground Is Fast and Secure!
SiteGround offers fast loading times and secure servers for your personal or business needs. With advanced security measures such as SSL certificates and daily backups included in all plans at no extra cost, SiteGround ensures that your data remains safe and secure. The company also provides 24/7 customer support to help you with any issues you may have while using their services.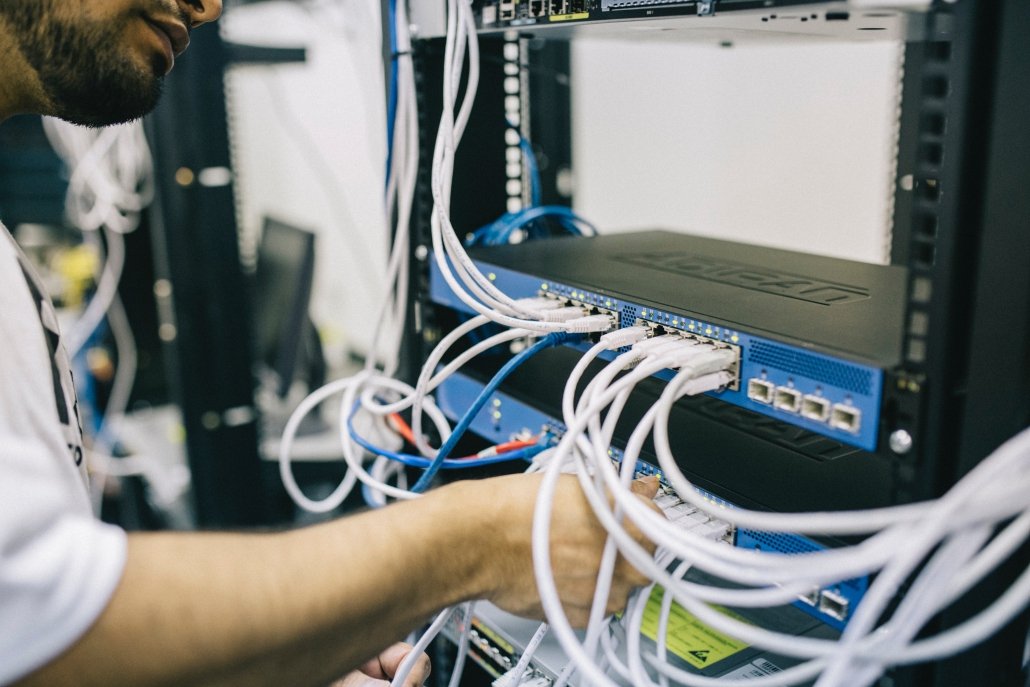 Optimal, Reliable, Ready-To-Go
SiteGround's servers are optimized for performance, so your website will load quickly regardless of the number of visitors on it. Their caching technology helps reduce page loading time by storing frequently accessed content in memory, allowing pages to be served up faster than other competitors. Additionally, they offer free CDN (Content Delivery Network) which additionally helps to improve the speed of delivery for global audiences.
In terms of reliability, SiteGround guarantees a 99% uptime on all its shared hosting plans – meaning that your site should stay online almost all the time without any interruptions due to server maintenance or other technical problems. They also provide an easy-to-use control panel where you can manage various aspects of your account (such as creating databases or setting up email accounts) to make the process simpler for anyone to get started with their service.
A Competitive Take On Hosting Plans
The pricing structure offered by SiteGround is competitive compared to other web hosting providers by their offer of three different tiers depending on how much storage space and bandwidth you need each month: StartUp ($3.95/month), GrowBig ($5.95/month) & GoGeek ($11.95/month).
All these plans come with unlimited websites hosted under one account along with access to cPanel & Softaculous auto-installer which makes installing popular applications like WordPress seamless.
Top Siteground Points:

SiteGround works well among the Bluehost alternatives, as it is a reliable and affordable web hosting provider that offers fast loading times, secure servers, 247 customer support, a 99% uptime guarantee, and unlimited websites hosted under one account.
---
What's Worth Switching To?
The sky is the limit on ways to meet your web hosting goals; from Liquid Web's powerful hosting solutions to Kinsta's managed WordPress hosting and Siteground's speedy plans, at least one of these six suggestions should fit your needs and budget. Each of these hosts offers great features and performance at competitive prices, making the best Bluehost alternative largely up to your needs. So if you're looking for an alternative to Bluehost, be sure to check out these top-notch web hosting providers.
---
FAQs
Who owns Bluehost?
Bluehost is owned by Endurance International Group (EIG). EIG is a publicly traded company that owns several web hosting companies, including HostGator and iPage.
Is Bluehost reliable?
Yes, Bluehost is a good hosting service that has been providing reliable web hosting services since 1996. They have an uptime of 99.99%, which means your website will be up and running most of the time. Additionally, they offer help from a 24/7 support team to help you with any issues you may encounter while using their service.
What is Bluehost primarily used for?
Bluehost is primarily used for shared hosting plans, which are ideal for small businesses, WordPress users, or personal websites that don't require a lot of resources or bandwidth. It also offers VPS and dedicated server plans if you need more power and control over your website's performance.
Are there alternatives to Bluehost?
Yes, there are many alternatives to Bluehost such as Liquid Web, Dreamhost, SiteGround, and Hostinger among others depending on what type of hosting plan you're looking for.
Bluehost is a popular choice due to its affordability and range of features, but there are other options that may offer better performance or more specialized services. Each one offers different features so it is important to do some research before making a decision about which one best suits your needs.

---
https://frontlook.com/wp-content/uploads/2023/02/blue-alt-banner-scaled.jpg
923
2560
David Pfeiffer
https://frontlook.com/wp-content/uploads/2023/01/FLLogo156x110.png
David Pfeiffer
2023-02-10 19:42:48
2023-04-04 21:29:56
Stuck On Web Hosting Choices? Here Are The Best Bluehost Alternatives 2023